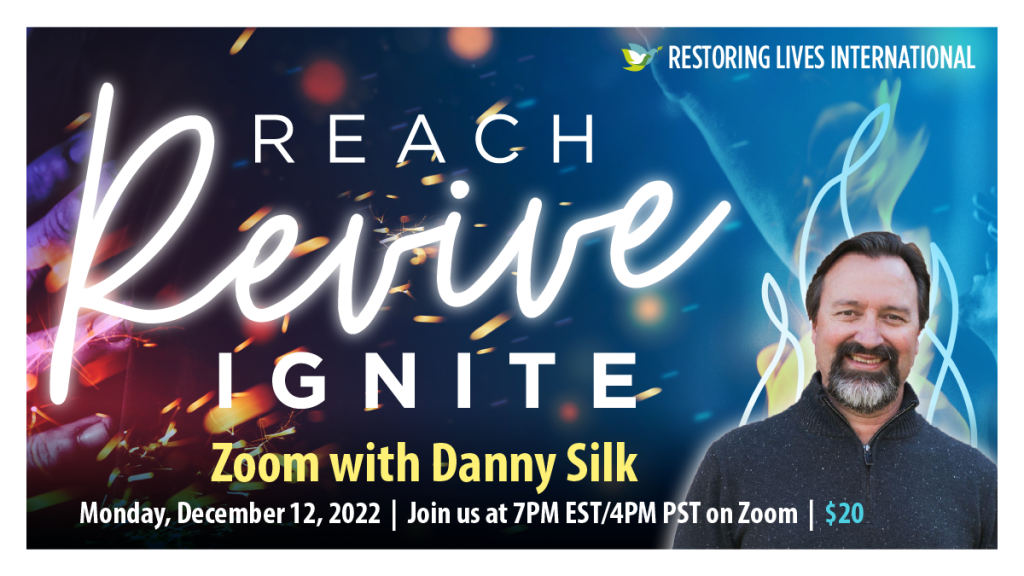 We're so honored Danny Silk, Senior Leader at Bethel Church Redding CA and
Co-Founder of Loving on Purpose will be joining us on Zoom Monday December 12,
2022 as part of our Reach Revive Ignite 2022 Fundraiser. As an author and speaker,
Danny offers life-changing books, conferences, and other resources drawn from
decades of experience as a counselor, social worker, advocate, pastor, spouse, parent,
grandparent, and leader. He is the President and Co-Founder of Loving on Purpose, a
ministry to families and communities worldwide. Danny's passion centers around
helping people build, strengthen, and heal their vital relationships. We hosted Danny in
2012 and 2018 as a Keynote Speaker at previous Reach Fundraisers, and his books
"Culture of Honor" and "Keep Your Love On" are an essential part of our recommended
reading and ministry team curriculum. Join us for this anointed meeting online from the
comfort of your living room!
Cost $20.00
Registration includes 14 days to replay the meeting
Register Now