Breaking Curses with Bryn Kelly
Tuesday, January 17 @ 7:00 pm

-

8:30 pm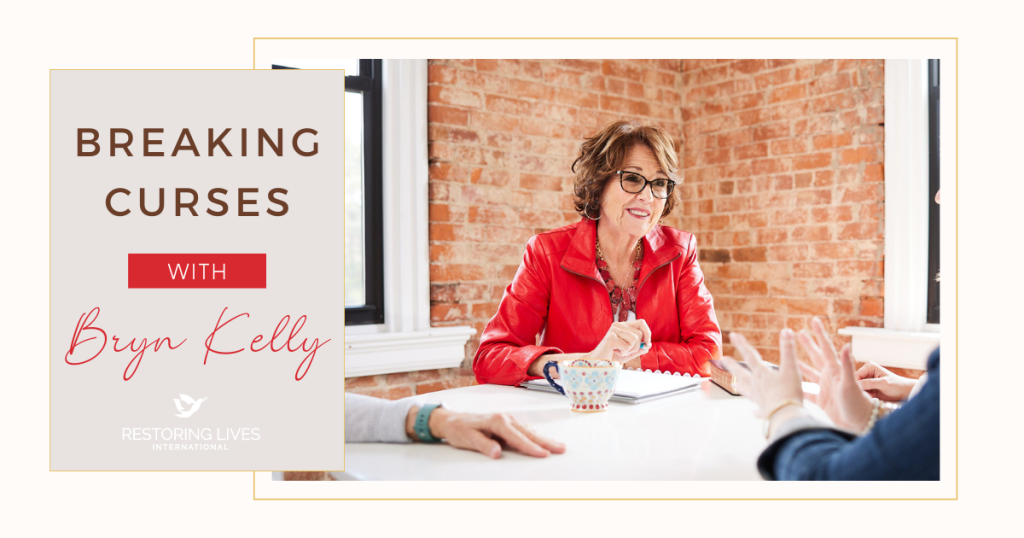 Join us for this free Zoom event: Breaking Curses with Bryn Kelly! 
Walking in supernatural victory and freedom in every area of our lives is a completed work of the Cross for every believer. Through the Cross of Jesus every curse over our lives is broken (Galatians 3:13-14), including generational/bloodline curses (Numbers 14:8). However, most believers haven't been taught or trained in how to apply the blood of Jesus to break the enemy's curses over their lives. 
How do we know if there are areas of our lives where curses need to be broken? 
Recognizing curses:
Patterns that happened in your parents or grandparents lives now happen in yours

Major areas of your life where you cannot achieve victory, crises happening over and over despite prayer and Christian living. 

In Deuteronomy 28 there are 14 blessings and 54 curses.

Seven distinct signs of a curse

by Derek Prince: 
Mental emotional breakdown

Repeated/chronic sickness 

Repeated miscarriages/barrenness 

Breakdown of marriage/family alienation

Continuing financial insufficiency despite there being seemingly enough money

Being accident prone

History of suicides or unnatural deaths
RLI's heart is for the Body of Christ to be able to identify the enemy's tactics in their lives, break the curses and overcome through the power of Jesus's blood. Bryn will be teaching more in depth on this topic, plus bringing healing prayer/ministry to break curses in your life! Register today and receive this amazing teaching and ministry to add to your spiritual tool kit and live victoriously! 
Cost:  Free     A love offering will be taken.
Register Now