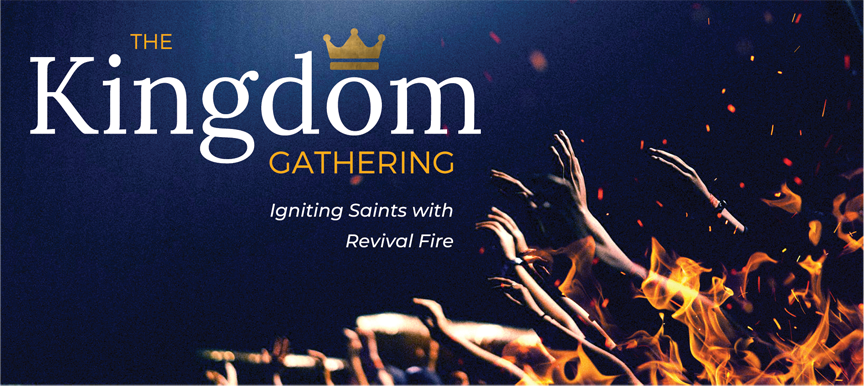 "Gather my Godly ones to Me, those who have made a covenant with Me by sacrifice."  Psalm 50:5 NASB
Join us for our Monthly Kingdom Gathering
The Lord is opening wells of revival fire in the hearts of those who aren't satisfied with busines as usual.  He is drawing those who have a burning passion to see his church come alive and change the world.  We invite you to come spend the evening creating a habitation for the Presence of the Lord with worship, intercessory prayer, healing and prophetic ministry.  Regional Apostolic Leader Bryn Kelly will also bring a word from the Lord.
Healing Pools:
In 2021 hundreds joined us to receive healing immersion ministry during multiple Kingdom Gathering Revival events in our region – and we saw God move supernaturally! During this event we'll be opening outdoor immersion pools for healing ministry.  
Location:  LifeChurch West Chester,  Youth Sanctuary in the Administration Building (on the left)
Schedule:  6:30pm – 9:30pm    Doors open at 5:50pm.
Free – A love offering will be taken.
RSVP
Intercession Time before Kingdom Gathering:
For those who wish to engage in corporate intercessory prayer prior to the gathering, we'll begin at 5:05pm for 45 minutes (5:05pm – 5:50pm).To honor the Lord the sanctuary doors close at 5:05 and do not reopen until intercession ends.  You can exit the Youth Sanctuary during that time, but you cannt re-enter until intercession ends.  The sole purpose for these parameters is to honor the Lord's presence and cultivate an atmosphere of intercession.
Procedures for your health and safety due to Covid-19:
Restoring Lives International allows you the freedom to make the best choices for your own health and safety.  Attendees assume all risks of exposure to Covid-19.  We ask that you follow good hygiene, and request that you do not attend if you have been recently exposed to, or have symptoms of any respiratory illness.  Please be mindful of the p ersonal choices of your fellow attendees – and honor their health choices.  We use a color coded dot system during ministry events to allow attendees to communicate thier contact preferences.  Due to the nature of the various event spaces we travel to, special requests for individuals who are medically vulnerable should be sent to events@restoringlivesinternational.com.  We will contact you if accomodations might be available.